There are many stories of Israel's fallen soldiers and victims of terror. They may not be with us today, yet they live on in our memory and in telling their stories. These are just some of Israel's brothers' and sisters' stories.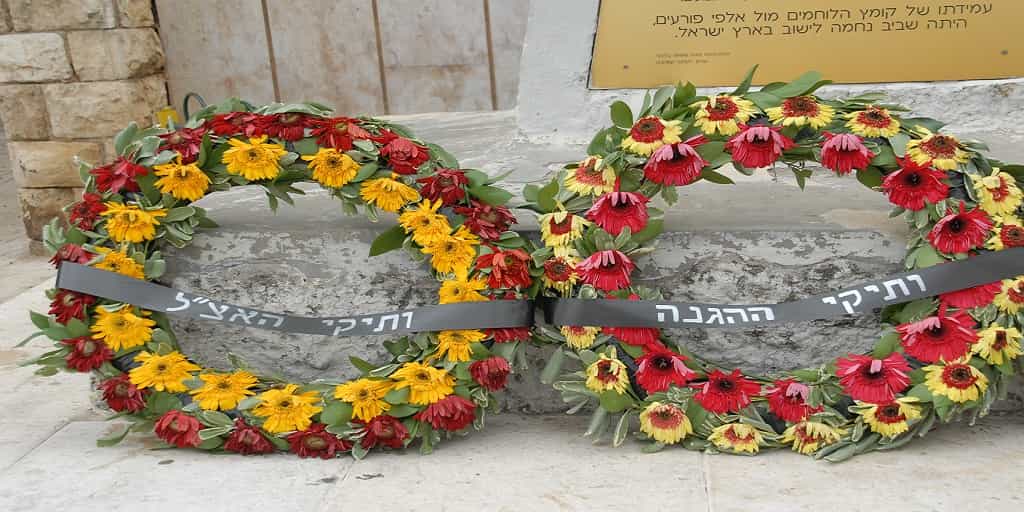 Fallen Soldiers and Their Stories
Michael Levin z"l
The first story from our fallen soldiers is Michael Levin's story. Michael Levin was born in 1984 and raised in Philadelphia, Pennsylvania, USA.  In 2002, he made aliyah and enlisted in the Paratroopers Brigade of the Israel Defense Forces (IDF).
In the summer of 2006, he received permission to take a vacation to visit his family in the United States. Only two weeks into his vacation, a war broke out in northern Israel. We now call it the Second Lebanon War. Michael immediately cut his vacation short, returned to Israel, and insisted he join his unit in Southern Israel.
His unit moved forward into the Hezbollah controlled village of Aita al- Shaab. Heavy fire broke out when they arrived to the town, and the unit could not identify where its source was. So when looking for cover, Levin separated from his platoon.
Michael Levin found cover in the back room of an empty store. However, he was shot resulting in his death at the age of 22 years old.
Israel and his family buried him on Mount Herzl; thousands of people attended his funeral. His friends and family both in the United States and in Israel remember and survive him.
His fellow soldiers and commander built the Lone Soldier Center in memory of Michael Levin in 2009. Its goal is to provide support, advice, and warm meals to soldiers who have moved to Israel and enlisted like Michael.
Max Steinberg z"l
After coming to Israel on a Birthright- Taglit trip in 2012, Max Steinberg, a Los Angeles, California native, decided to move to Israel and enlist in the IDF.
He dreamed to enlisted into the IDF, and serve in the Golani Brigade. But in order to achieve that goal he had to work hard to learn Hebrew. The IDF accepted Max into the Golani Brigade, and he trained as a sharpshooter.
When tensions began to rise in the summer of 2014, the war moved his unit to the border with the Gaza Strip. Medical services treat him for an accident with two of the tanks in his unit the day before his death. In a phone call with his parents, he said he would be going back to Gaza and his fellow soldiers.
After returning to Gaza, Max Steinberg was killed in battle in the summer of 2014. His family buried him on Mount Herzl. His parents, siblings, and many friends survive him. Thousands attended his funeral.
Hadar Cohen z"l
One of our more recent fallen soldiers is Hadar Cohen. Hadar Cohen was born in 1997 on Or Yehuda. At the age of 18, she enlisted in the army, and decided to serve in the Border Police Brigade. After she passed the tests for the Brigade, she began to serve in Jerusalem.
On February 3rd, 2016 (two months after her tests) three young Palestinians from the northern West Bank near Damascus Gate of the Old City of Jerusalem were acting suspicious. When Hadar asked for identification from them, only one pulled out his identification papers.
The two others opened fire and took out knives to attack the soldiers. She returned fire before getting wound, yet it did not save her. The police killed the attackers, responding to the scene.
In response, ambulance services took Hadar Cohen to Hadassah Mount Scopus Hospital. After hours of medical efforts to save her, Hadar Cohen died on February 3rd, 2016 at 2:00 pm. Her parents, a brother, and a sister survive her.
Ephraim and Hannah Furstenberg z"l
Fallen soldiers' stories also include the stories of those taken in terror attacks. On March 17, 1954, celebrations for Eilat's fifth birthday finished. Citizens began heading home to various cities throughout the country. Egged bus No. 1383 began heading to Tel Aviv. The bus had a banner:
"Egged's salutations to the Negev pioneers."
Ephraim Furstenberg, one of two bus drivers for the trip had brought his wife, Hannah, and children, Haim and Miri. It was Ephraim's dream to move to Eilat with his family and become the first Egged cooperative member living there.
However, something very different was to happen. About 100 kilometers south of Ber Sheva, twelve Fedayeen (Palestinian fighters) attacked the bus at Ma'aleh Akrabim (Scorpions' Pass). They shot at the bus until they thought they had killed everyone. After little Haim had thought they had gone, he called out his sister's name. The terrorists heard him and shot him. The terrorists left Haim Furstenberf in an irreversible vegetative state. He died thirty- two years later. He died on September 4, 1986. Miri, aged five at the time, survived and remembers her family until today.
Zidan Sayif z"l
Fallen soldiers' stories aren't only from Israel's armed forces, but also from the police force. On November 18, 2014, terrorists entered a synagogue in the Har Nof neighborhood during morning prayers. They began shooting the people praying in the synagogue.
Zidan Sayif, a Druze police officer, and his partner were the first to respond at the scene. He immediately engaged the terror in a fire exchange, saving both his partner and others in the building.
However, he was shot and seriously wounded. In the evening of November 18th, 2014, Zidan Sayif died from wounds sustained from the event, at the age of thirty.
His wife and his two and a half year old daughter survive him. Many orthodox Jews attended his funeral to honor the sacrifice he gave while defending a synagogue, despite being Druze.
Sean Carmeli 

z"l

Sean Carmeli was born and raised in South Padre,Texas. His parents are Israelis who moved to Texas years ago, but spend a great deal of time in Israel. At 16, Sean moved to Israel, and finished high school here. After high school, Sean enlisted at eighteen to the Golani Brigade, while he did not have to serve. On Sunday, July 20, 2014, Sean died with thirteen more soldiers as a result of a clash with Hamas in Gaza. He was twenty- one years old.

But the next day while preparing for his funeral there was concern there would not be enough people to recite the prayers said at funerals. People posted statuses on Facebook and sent messages on WhatsApp. On Tuesday July 22, 2014 20,000 people came to the Neve Daniel cemetery to attend Sean's funeral.

Concluding the funeral, his friend, Elior Mizrahi remembered him by saying:
"You went from being a chubby kid to a strong soldier. You were raised by the extraordinary family who made you who you are… I always thought we'd grow up parallel to each other forever. I just didn't know that forever would be so short."
There are many more stories to tell and remember- 23,447 to be exact (as of 2016).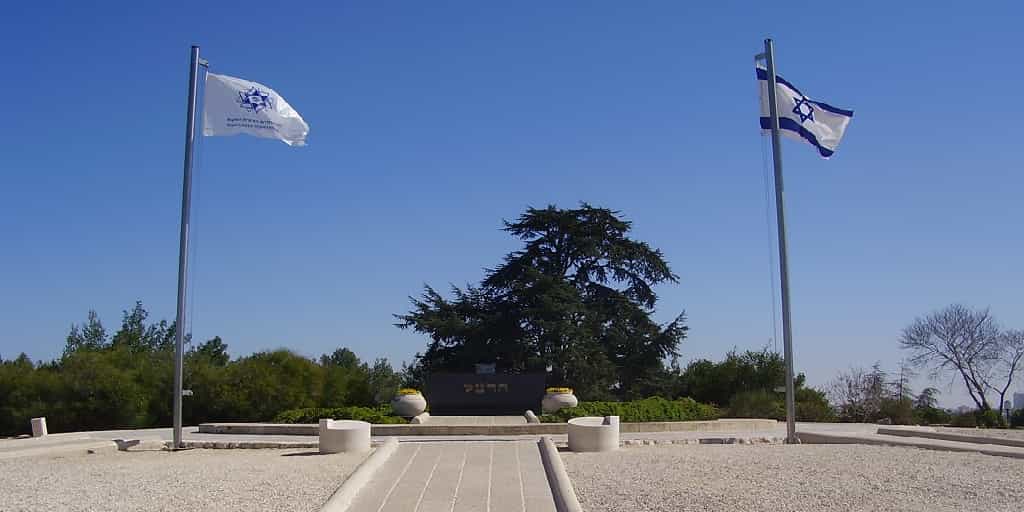 In conclusion, if you know a story about one of our fallen soldiers, please share in the comments. You can learn more about Israel's Memorial Day and its memorial services. If you are interested in an Israel Memorial Day journey, check out Samantha Israel Tours' itinerary.
Comments
comments