About Me
First maybe you want to know more about me? My name is Samantha Ben Avraham. I am a tour guide, providing the opportunity to explore, discover, and interact with the country, in order to better understand it on personal, national, and regional levels. I explore modern aspects of the country, from sports, music, and food to politics, borders, and religions. Finally, I dig deep into the different periods of history from the 1st and 2nd Temples to the Arab Periods and the Crusader Period. I believe this is how we can truly understand the land of Israel. And I want to tell you a little bit 'about me'. For more about me, check out my Facebook page.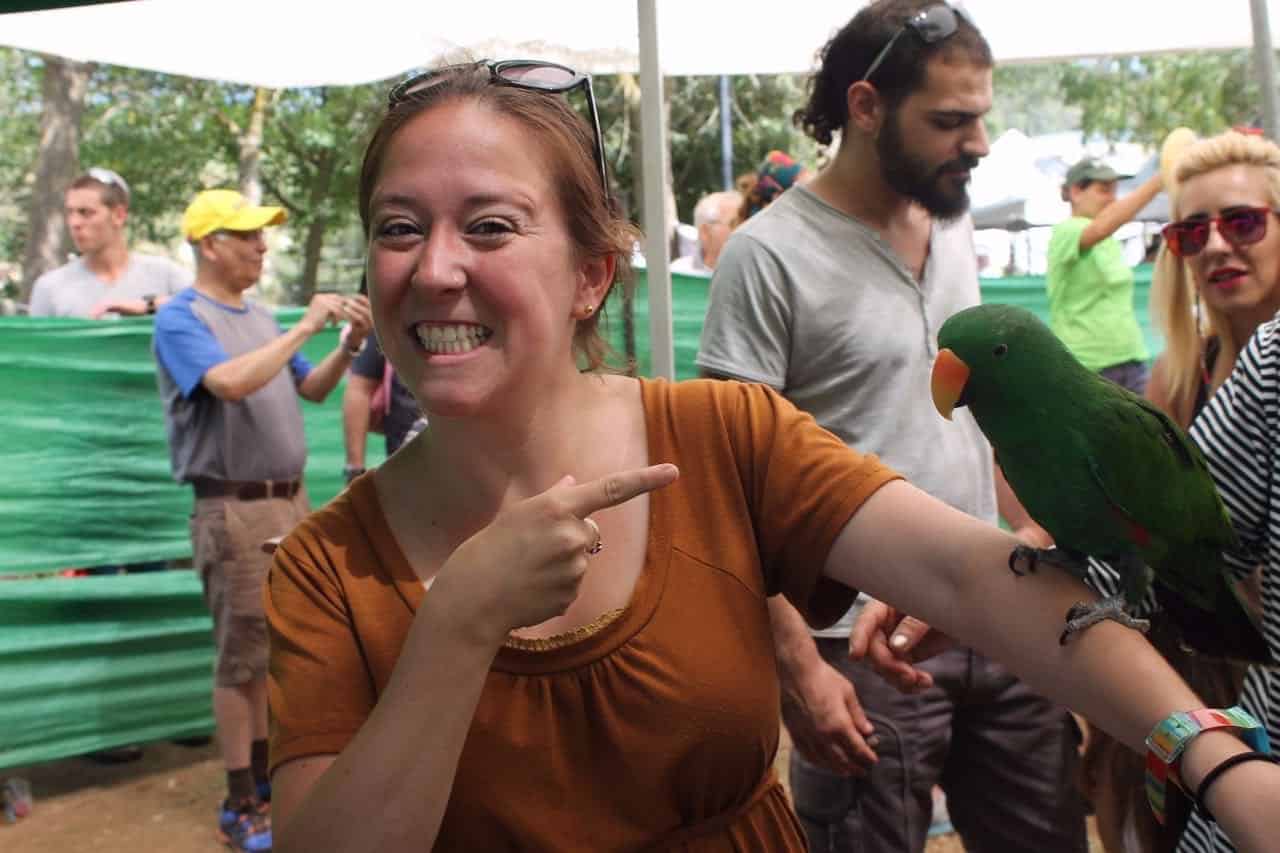 My Story
I was born and grew up in Upstate New York, USA and spent many summers at a Jewish summer camp in western Massachusetts, USA. It was there I became intrigued with the State of Israel, its history, culture, and reality. I read, listened to, tasted, and learned everything relating to Israel I could get my hands on. My first trip to Israel was in the summer of 2005, during which I explored the country from north to south, east to west. I returned for a semester of high school in the spring of 2006, learning even more about the surroundings and environment of Israel.
Because of these two trips I decided to study Judaic Studies when I enrolled in college (UMASS) for my B.A. I later added a Political Science major to my studies for further understanding and knowledge. To advance my studies, I attended Tel Aviv University my junior year of college. During this time I began to understand Israel at a level deeper than I could before. Because of my studies and my early interest, my love for Israel grew. I find Israel, and all of its characteristics, its nooks and crannies, to be fascinating, exciting, and authentic. 
In September 2011, I moved to Israel as a permanent citizen. Shortly after arriving, I enrolled in a tour guiding course in Jerusalem. I found the course to open my eyes to even more of the beauties of Israel, and discovered that sharing all that Israel has to offer with tourists and visitors is a great privilege and honor. To explore this country is a truly wonderful opportunity!