Mimouna 2017, the North African Jewish celebration welcoming the Messiah
With Passover having ended, there are many different ways to celebrate the end of the holiday, and the beginning of a new time in the Jewish calendar. North African Jews celebrate it with the holiday of Mimouna.
Mimouna is a North African Jewish holiday celebrated in Israel every year the day after Passover ends. It therefore, marks the return to eating leavened food, called chametz and it is celebrated with singing, sweet foods.
We believe the name comes from several places:
From Rabbi Maimon ben Yosef, father of the Rambam. The date of Memuna remembers the date of his birth.
We also believe it came from the Hebrew word emuna, meaning faith, or ma'amin, meaning believe.
The word is also believed to come from the manna, or food G-d provided following the Exodus, and wandering the desert.
The Hebrew/ Arabic word mammon, meaning "wealth and money."
The celebration began in the middle of the 18th century, believed to start in Fez, Morocco. In Morocco, on the afternoon of the last day of Passover, Muslim would bring gifts of flour, honey, milk, butter, and green beans to their Jewish neighbors. During in the day, families go to the sea to walk barefoot in the sea, and wash their faces with the water, remembering the splitting of the Red Sea.
The Jews of Marrakesh, Morocco, prepared dishes with the wine saved from the wine saved from Elijah's cup.
As a result, these products were used to prepare dishes once the holiday of Passover is over. The celebration begins after the holiday ends in the night. Many Moroccan and Algerian Jews open their homes to visitors, after setting a table full of cakes and other sweets.
Mofleta, a thin crepe spread with butter, honey, syrup, jam, walnuts, or other nuts, is a favorite. Hosts lay the table with symbols of luck and fertility, such as the hamsa.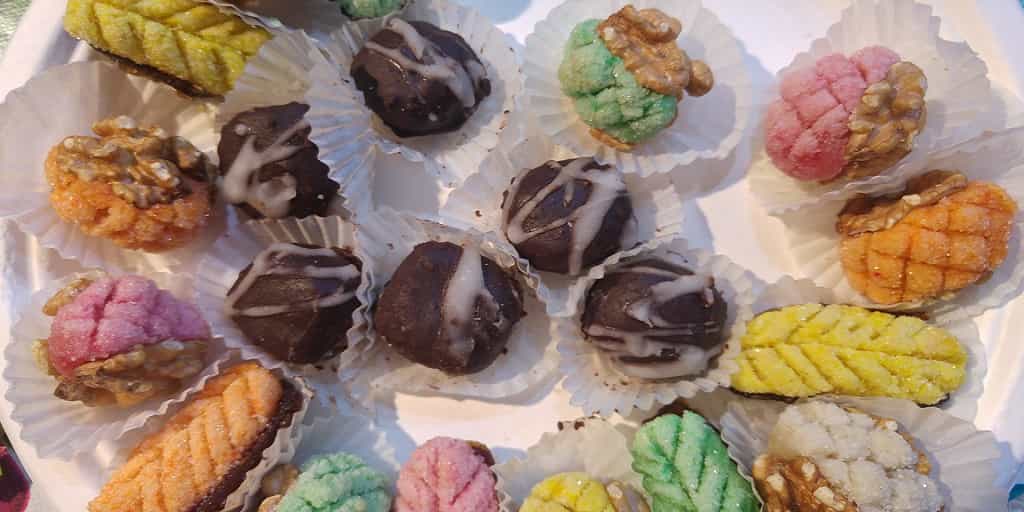 North African Jews believe that on this day the Messiah will arrive. So they do a great deal of celebrations!
Families and friends of all backgrounds come to celebrate with their North African Jewish friends. They celebrate that coming of the Messiah. Furthermore, they receive blessings from their hosts for prosperity, happiness, and more.
In conclusion, the next day families have picnics and BBQs in nearby parks. This is very common in Israel. In addition, a celebration in Jerusalem's Sacher Park sees about 100,000 people, often including the president and prime minister!
So for this Mimouna, I wish everyone a happy holiday, full of celebrations and joy. Eat a lot of sweet and delicious food! And have a wonderful holiday.
Check out Samantha Israel Tours' blog for more about different holidays in Israel and more! Want a tour in Israel? Check out our awesome itineraries!
Comments
comments