Shalom! Hello! !ברוכים הבאים לישראל (Welcome to Israel!) My name is Samantha Kaplan, and I am your next Israel tour guide. One of my goals is to share the beauty of Israel while clarifying complex layers that create this fascinating country.
Why do I think that's so important? Well, we hear a lot about Israel in the news, religious texts, literature, and so much more. What we hear can be confusing and seemingly contradictory.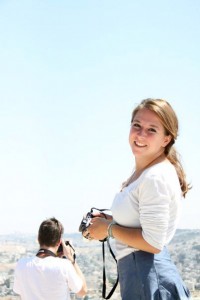 It's OK to be confused. You're certainly not alone. But it's also important, not to mention rewarding, to be able to see Israel's beauty in its culture and in its complexities. Israel is really a wonderful, inspiring place. And we need to explore it. Once we better understand its history, ethnicities, dynamics, politics, and events, we can understand why this little land (roughly the size of New Jersey!) is nevertheless such a significant part of our globe, and enable ourselves to forge our own individual connections to Israel.
What's my connection to Israel? When I was twelve years old, I spent the summer at a Jewish summer camp in Western Massachusetts, USA. One of my activities was an hour spent with the Israeli Scouts, learning about the land of Israel from young Israelis close to my own age. One day we sat down in a circle, and the Scout talked to us about the sense of community that exists within Israel, how everyone looks out for one another, and helps each other.  I remember very clearly what I was thinking during that lesson. "This place is utterly amazing! At the very least I must visit."
Three years later in 2005, I went to Israel for the first time on a summer trip sponsored by NFTY. When my group arrived at the Haifa Port, I was immediately inspired by Israel's beauty. I saw the beauty of the country. I could see the beauty of the country. And, as we pulled into the port, I immediately experienced that sense of peoplehood I had learned about five years, for there were dancers, singers, and everyday Israeli citizens filling the port to welcome us.  That four- week trip wasn't enough for me. I returned to Israel six months later for a semester of high school. And then I returned yet again for my junior college year abroad at Tel Aviv University.
What I felt in Israel an incredible sense of community and care. A community where children play on swings in a circle facing each other, moving towards each other. I was touched by a place where everyone makes sure you get off at the right bus stop. A country where you can sit at one of the most ancient sites in the world and watch the sun rise over a new day. Just the other day I came out of my secular, Russian doctor's office located in a religious neighborhood to see a beautiful sunset of the shores of Ashdod. What I learned by visiting Israel was not just the country's complexities, and beauties, but also about my family's roots.
My great-uncle Irving Bernstein, a former Executive Vice Chairman of the United Jewish Appeal, was instrumental in raising funding needed for the Russian, Ethiopian, and Yemenite Jews immigration. Throughout his long career, he met and collaborated with politicians like David Ben Gurion, Golda Meir, and Shimon Peres. Before she met my grandfather, my grandmother considered joining the Palmach during Israel's War of Independence. After their wedding, my grandparents came to visit Israel many times. Israel is in my bones, not only because of my trips and experiences, but because of my family connections. We feel it when we aren't in Israel. That magic touches us forever, and it's wonderful, especially when we step off the plane at Ben Gurion Airport and breathe in the fresh Israeli air.
Your experience in and connection to Israel can and will be different from mine, and from those of your friends–which is wonderful. As your Israel tour guide, I know how wonderful that process can be, and how to guide you through that experience.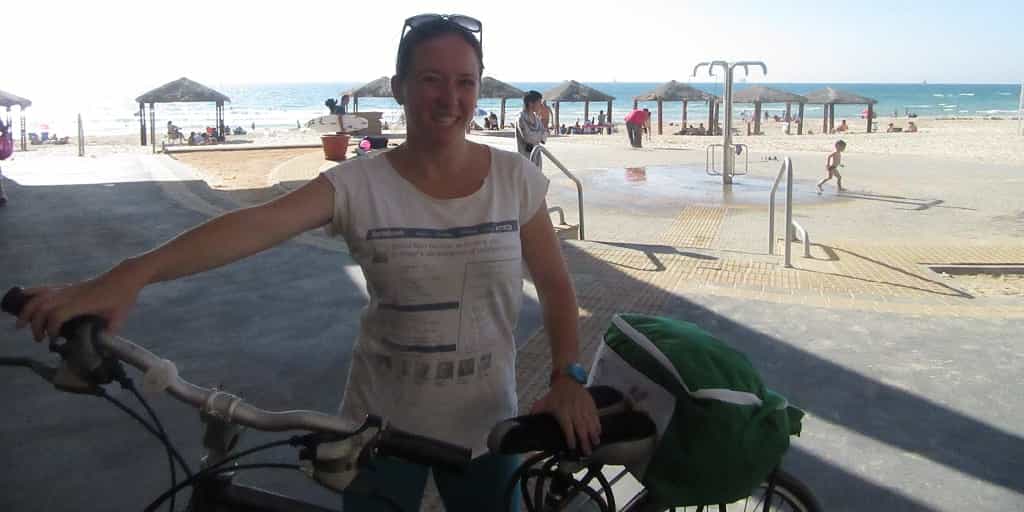 Together, we will dig through Israel's sights and sounds to inspire you to nurture your own unique connection to Israel.
-Your Israel tour guide!
Comments
comments